OneUp
Pricing
Login
Schedule and automatically recycle your social media posts.
Get more traffic by automatically repeating your social media and Google My Business posts.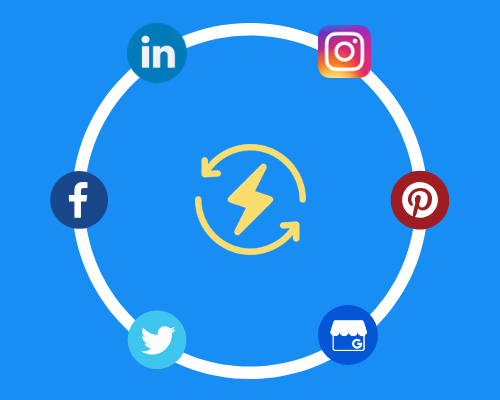 It's really simple
Add your social media post
Select the interval and frequency of automatic recycling
Post it now or schedule for the future
Create Categories to group Accounts together
Manage social media for multiple clients? Create categories to group accounts together, then organize and filter posts by those categories.

You can create as many categories as you'd like to keep your posts organized and separated across different clients.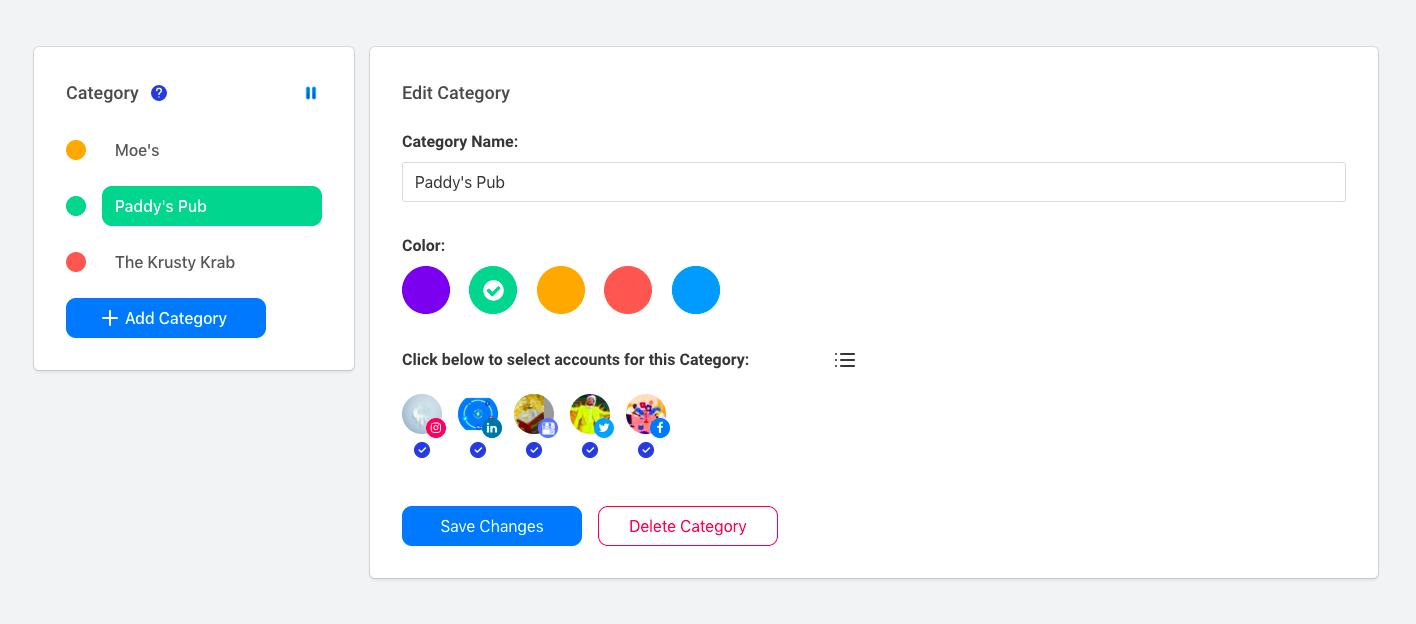 Boosted Calendar View
Manage and edit your scheduled posts via your calendar.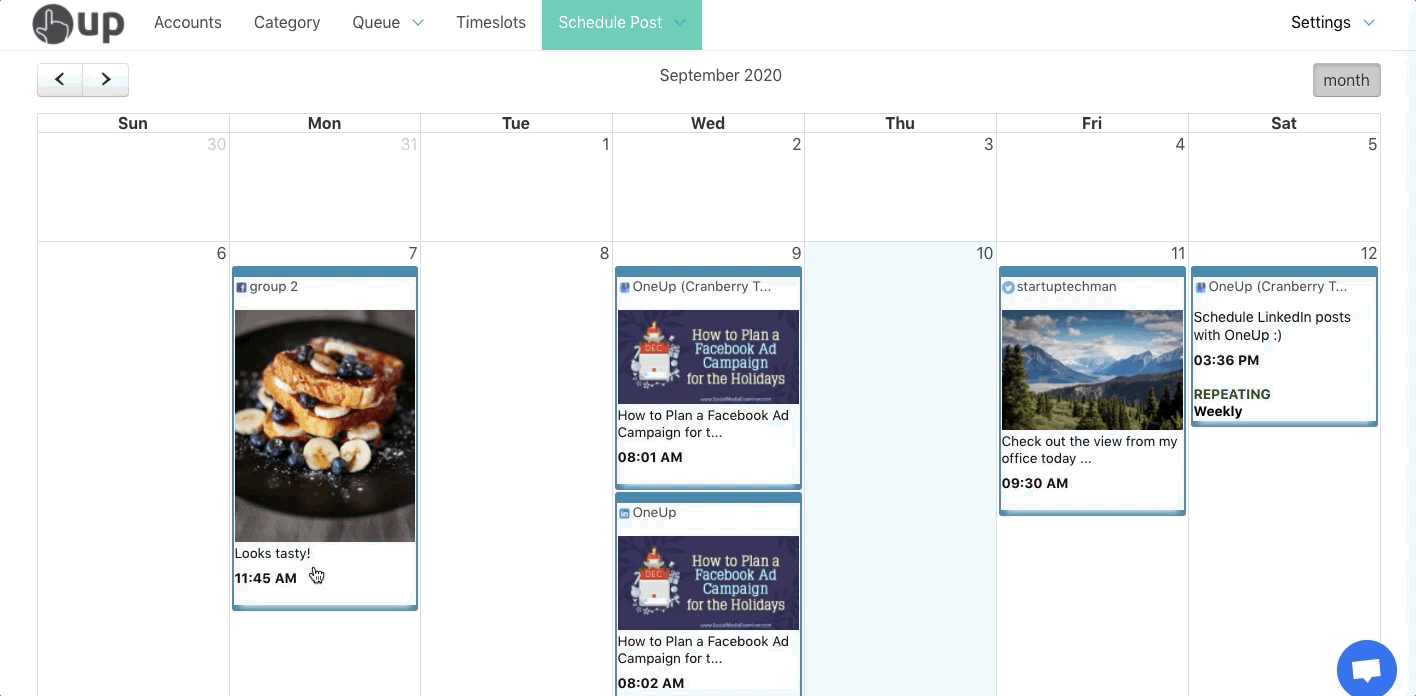 Schedule Google My Business posts to stand out in search results
OneUp allows you to schedule and automate your Google My Business posts. Add images, links, and Call-To-Action buttons to your Google My Business posts, and even add images to the Photos section of GMB.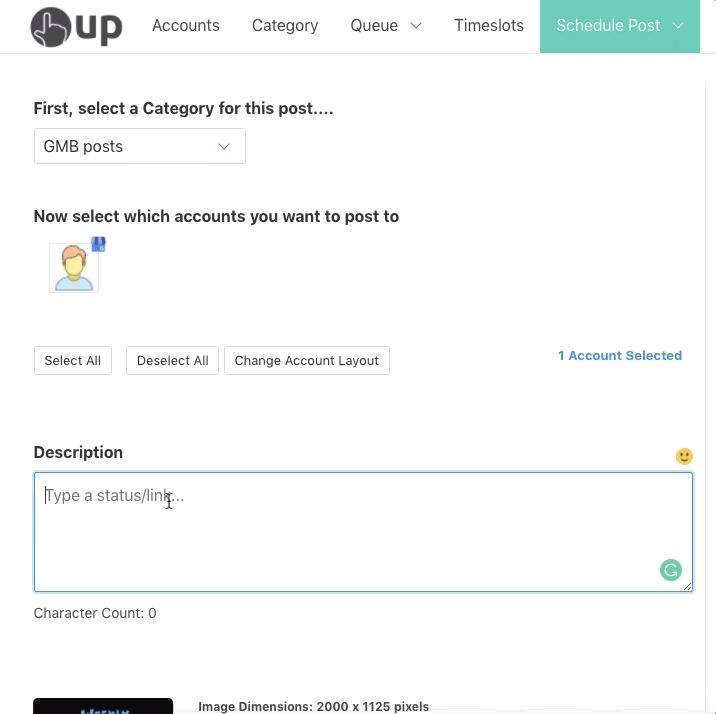 Even more great features
Here are even more ways OneUp can help in supercharging your social media efforts —all from a single dashboard.
Bulk Upload

Effortlessly upload and schedule multiple posts at once - plan for an entire week or even an entire month in just a few minutes.

Video & GIF Uploader

Natively add video and GIFs to your posts.

Create Categories

Create categories to group accounts together, then organize and filter posts by those categories.

Content Calendar

Schedule your social media in seconds, with categorized queues and a drag & drop visual calendar.

Schedule Google My Business posts

Stand out in Google searches by scheduling posts to Google My Business.

Automate Posts via RSS Feeds

Schedule your posts to be automatically repeated at the interval you choose, or auto-post via RSS feeds.
You're in great company.
See what customers say about us
OneUp helps me get the most out of my blog posts by helping readers see articles they may have missed. It saves me hours of time reposting across social media accounts.
Nir Eyal — Author of Hooked: How to Build Habit-Forming Products
The web is crowded and noisy, it's difficult to stand above others. Some tools let you post regularly but nothing offers the possibility to manage your evergreen content the right way.
OneUp comes at the right for me and my side project. Time is scarce and OneUp helps you focus on your features by automating your social strategy. You don't need to hesitate, I'm building my strategy right now to have a complete month of content on Twitter and Facebook!
Jean-Philippe Fong— Founder of Bookman
Still not convinced?
Watch our 1 minute video to see how it works:
24 Hour Customer Support
We have a worldwide team of customer advocates on standby, so all your questions get an answer, fast.