The simplest way to schedule and manage your social media posts
Schedule and publish your social media and Google My Business posts to boost growth and traffic.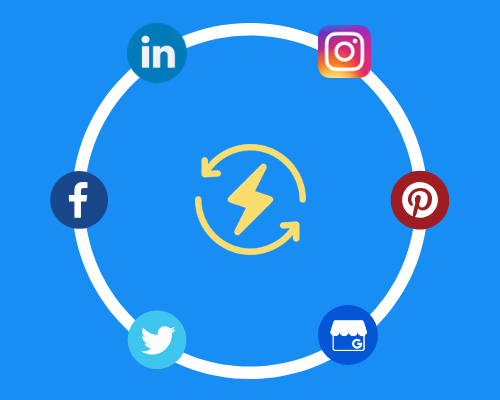 It's really simple
Select some or all of your social media accounts, and create your post
Choose to post it once, or have it automatically recycled at the interval and frequency you choose
Post it now or schedule for the future
Create Categories to group Accounts together
Manage social media for multiple clients? Create categories to group accounts together, then organize and filter posts by those categories.

You can create as many categories as you'd like to keep your posts organized and separated across different clients.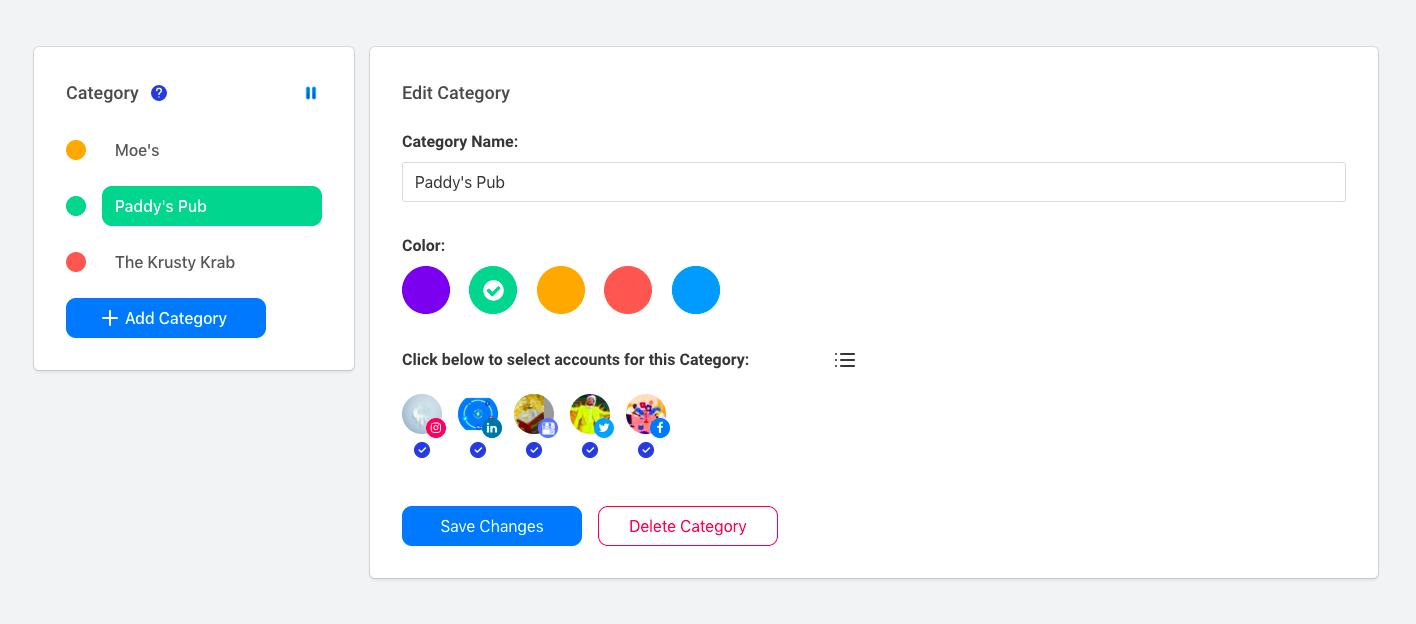 Visually manage all your posts with the Calendar View
See an overview of all scheduled and published posts, edit them, and drag-and-drop to change days. You can even click on a date to add a new post for that day, or share a read-only version of your Calendar with clients 🤓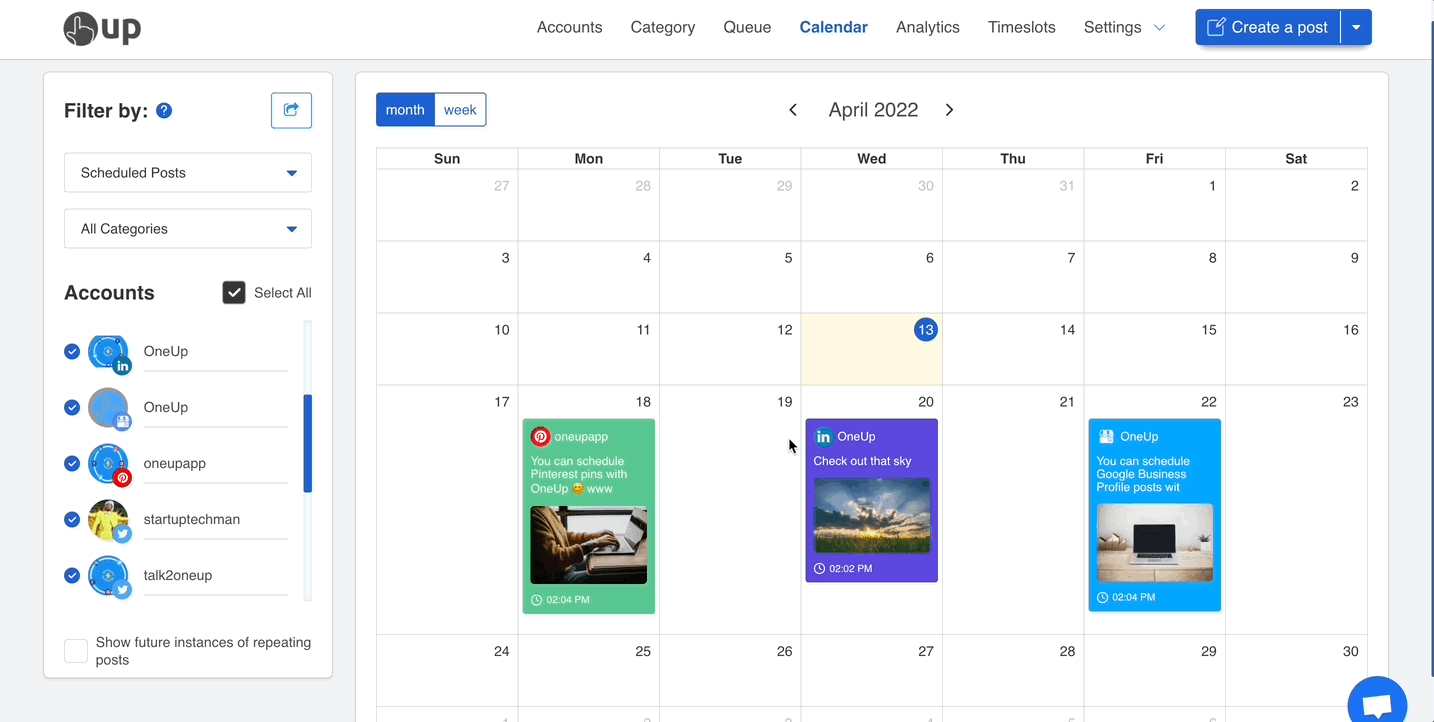 Schedule Google My Business posts to stand out in search results
OneUp allows you to schedule "What's New", "Event", and "Offer" posts to Google My Business locations. Post to one or multiple GMB locations at the same time, add images, links, and Call-To-Action buttons to your Google My Business posts, and even add images to the Photos section of GMB.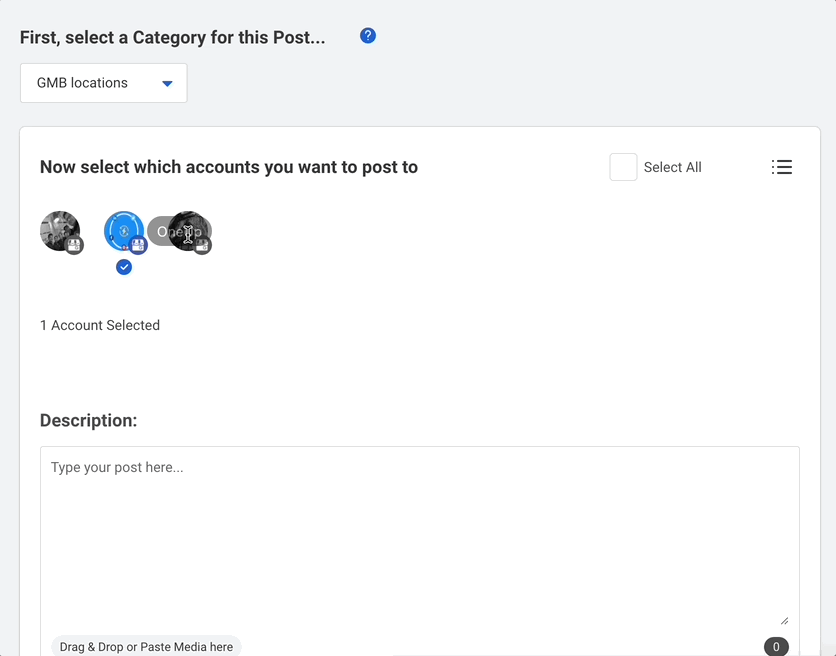 Even more great features
Post directly to Instagram

Schedule Instagram posts with up to 10 images (carousel posts) and Reels that publish directly - no need for mobile notifications. First Comment and Location tagging are supported.
Learn More

Schedule posts to personal Facebook Profiles

Schedule posts to Facebook Profiles (via mobile notifications), as well as direct publishing to Facebook Pages and Groups.
Learn More

Automate Posts via RSS Feeds

Connect RSS feeds and have posts automatically publish whenever there is something new in the feed, or have each post go to Drafts for approval.
Learn More

Schedule Twitter Threads

Create and schedule Twitter threads with videos, GIFs, or multiple images attached to each tweet.
Learn More

Schedule Instagram Stories

Visually plan and schedule Instagram Stories, and publish them through mobile notifications
Learn More

Canva Integration

Create images in Canva without leaving OneUp, and have them directly added to your post.

Analytics

See in-depth analytics and automatically generate weekly or monthly reports for all your social media accounts.
Learn More

Hashtag Generator

Get suggestions for hashtags related to your keywords, and automatically add them to your post or in the first comment.

Multi-image and Video Posts

Schedule multi-image posts with up to 10 images in each post, as well as video posts.
You can paste images directly from your clipboard for easy image uploads.
Learn More

Bulk Upload

Upload and schedule multiple posts at once via CSV, Google Drive, Dropbox, or directly from your computer.
Learn More

Media Gallery

Upload all your images, GIFs, and videos to your Media Gallery, then add them to your posts as you create them

Post Preview

Preview how your posts will look on each social network while you are creating your posts

Text Formatting

Change the font in your posts to bold, italics, or 15 other font options.
Learn More

First Comment

Add a First Comment on Instagram and LinkedIn posts.
Still not convinced?
Watch our 1 minute video to see how it works:
24 Hour Customer Support
We have a worldwide team of customer advocates on standby, so all your questions get an answer, fast.